My Blog
Posts for tag: dental injury
By Megha Joshi DDS and Achyut Joshi DDS
May 12, 2020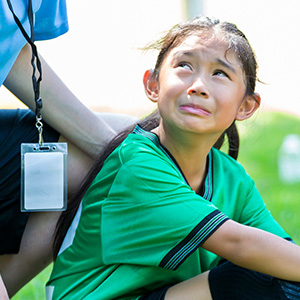 National Physical Fitness & Sports Month in May, sponsored by the President's Council on Sports, Fitness & Nutrition, is a fitting time to encourage us to play sports. Many of us already feel the Spring itch to get out there and get involved. Unfortunately, an increase in sports or exercise activities also means an increase in potential physical injury risks, including to the face and mouth.
Although COVID-19 protective measures are delaying group sports, there's hope that many leagues will be able to salvage at least part of their season. If so, you should know what to do to keep yourself or a family member safe from oral and dental injuries.
First and foremost, wear a sports mouthguard, a plastic device worn in the mouth to reduce hard impacts from other players or sports equipment. A custom-fitted guard made by a dentist offers the best level of protection and the most comfortable fit.
But even though wearing a mouthguard significantly lowers the chances of mouth injuries, they can still occur. It's a good idea, then, to know what to do in the event of an oral injury.
Soft tissues. If the lips, cheeks, gums or tongue are cut or bruised, first carefully clean the wound of dirt or debris (be sure to check debris for any tooth pieces). If the wound bleeds, place some clean cotton gauze against it until it stops. If the wound is deep, the person may need stitches and possible antibiotic treatments or a tetanus shot. When in doubt, visit the ER.
Jaws. A hard blow could move the lower jaw out of its socket, or even fracture either jaw. Either type of injury, often accompanied by pain, swelling or deformity, requires medical attention. Treating a dislocation is usually a relatively simple procedure performed by a doctor, but fractures often involve a more extensive, long-term treatment.
Teeth. If a tooth is injured, try to collect and clean off any tooth pieces you can find, and call us immediately. If a tooth is knocked out, pick it up by the crown end, clean it off, and place it back into the empty socket. Have the person gently but firmly clench down on it and call the office or go to the ER as quickly as possible. Prompt attention is also needed for teeth moved out of alignment by a hard blow.
Playing sports has obvious physical, mental and social benefits. Don't let an oral injury rob you or a family member of those benefits. Take precautions and know what to do during a dental emergency.
If you would like more information about, please contact us or schedule a consultation. To learn more, read the Dear Doctor magazine articles "An Introduction to Sports Injuries & Dentistry" and "Dental Injuries: Field-Side Pocket Guide."
By Megha Joshi DDS and Achyut Joshi DDS
August 26, 2019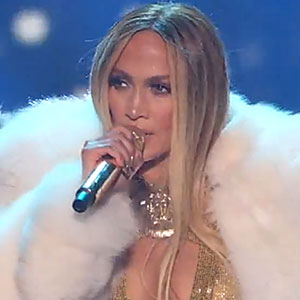 Whether she's singing, dancing or acting, Jennifer Lopez is a performer who is known for giving it all she's got. But during one show, Lopez recently admitted, she gave a bit more then she had planned.
"I chipped my tooth on stage," she told interviewers from Entertainment Tonight, "and had to finish the show….I went back thinking 'Can I finish the show like this?'"
With that unlucky break, J-Lo joins a growing list of superstar singers—including Taylor Swift and Michael Buble—who have something in common: All have chipped their teeth on microphones while giving a performance.
But it's not just celebs who have accidental dental trouble. Chips are among the most common dental injuries—and the front teeth, due to their position, are particularly susceptible. Unfortunately, they are also the most visible. But there are also a number of good ways to repair chipped, cracked or broken teeth short of replacing them.
For minor to moderate chips, cosmetic bonding might be recommended. In this method, special high-tech resins, in shades that match your natural teeth, are applied to the tooth's surface. Layers of resin, cured with a special light, will often restore the tooth to good appearance. Best of all, the whole process can often be done in just one visit to the dental office, and the results can last for several years.
For a more permanent repair—or if the damage is more extensive—dental veneers may be another option. Veneers are wafer-thin shells that cover the entire front surface of one or more teeth. Strong, durable and natural-looking, they can be used to repair moderate chips, cracks or irregularities. They can also help you get a "red-carpet" smile: brilliant white teeth with perfectly even spacing. That's why veneers are so popular among Hollywood celebs—even those who haven't chipped their teeth!
Fortunately, even if the tooth is extensively damaged, it's usually possible to restore it with a crown (cap), a bridge—or a dental implant, today's gold standard for whole-tooth replacement. But in many cases, a less complex type of restoration will do the trick.
Which tooth restoration method did J-Lo choose? She didn't say—but luckily for her adoring fans, after the microphone mishap she went right back up on stage and finished the show.
If you have a chipped tooth but you need to make the show go on, please contact us or schedule an appointment for a consultation. You can also learn more by reading the Dear Doctor magazine articles "Artistic Repair of Chipped Teeth With Composite Resin" and "Porcelain Veneers."
By Megha Joshi DDS and Achyut Joshi DDS
March 19, 2019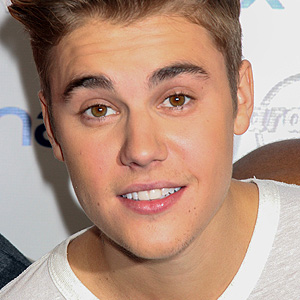 Is a chipped tooth big news? It is if you're Justin Bieber. When the pop singer recently posted a picture from the dental office to his instagram account, it got over 2.6 million "likes." The snapshot shows him reclining in the chair, making peace signs with his hands as he opens wide; meanwhile, his dentist is busy working on his smile. The caption reads: "I chipped my tooth."
Bieber may have a few more social media followers than the average person, but his dental problem is not unique. Sports injuries, mishaps at home, playground accidents and auto collisions are among the more common causes of dental trauma.
Some dental problems need to be treated as soon as possible, while others can wait a few days. Do you know which is which? Here are some basic guidelines:
A tooth that's knocked out needs attention right away. First, try and locate the missing tooth and gently clean it with water — but avoid holding the tooth's roots. Next, grasp the crown of the tooth and place it back in the socket facing the correct way. If that isn't possible, place it between the cheek and gum, in a plastic bag with the patient's saliva or a special tooth preservative, or in a glass of cold milk. Then rush to the dental office or emergency room right away. For the best chance of saving the tooth, it should be treated within five minutes.
If a tooth is loosened or displaced (pushed sideways, deeper into or out of its socket), it's best to seek dental treatment within 6 hours. A complete examination will be needed to find out exactly what's wrong and how best to treat it. Loosened or displaced teeth may be splinted to give them stability while they heal. In some situations, a root canal may be necessary to save the tooth.
Broken or fractured (cracked) teeth should receive treatment within 12 hours. If the injury extends into the tooth's inner pulp tissue, root canal treatment will be needed. Depending on the severity of the injury, the tooth may need a crown (cap) to restore its function and appearance. If pieces of the tooth have been recovered, bring them with you to the office.
Chipped teeth are among the most common dental injuries, and can generally be restored successfully. Minor chips or rough edges can be polished off with a dental instrument. Teeth with slightly larger chips can often be restored via cosmetic bonding with tooth-colored resins. When more of the tooth structure is missing, the best solution may be porcelain veneers or crowns. These procedures can generally be accomplished at a scheduled office visit. However, if the tooth is painful, sensitive to heat or cold or producing other symptoms, don't wait for an appointment — seek help right away.
Justin Bieber earned lots of "likes" by sharing a picture from the dental office. But maybe the take-home from his post is this: If you have a dental injury, be sure to get treatment when it's needed. The ability to restore a damaged smile is one of the best things about modern dentistry.
If you have questions about dental injury, please contact our office or schedule a consultation. You can read more in the Dear Doctor magazine articles "Repairing Chipped Teeth" and "Porcelain Crowns & Veneers."